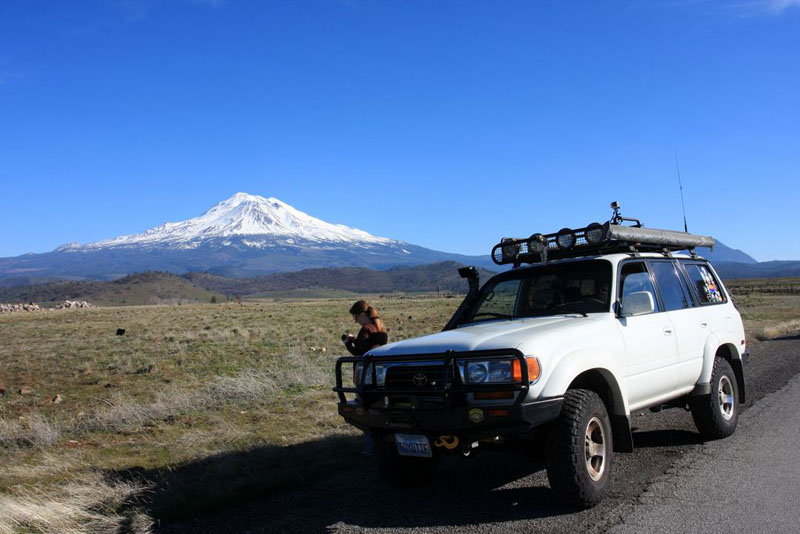 With our Oregon 2015 Road Trip completed, all of our gear put away, and all of the photo and video work done, it's time to wrap things up with a trip blog post, don't you think?
The trip covered nine days and probably around 2,000 miles of vehicle travel, mostly in the Land Cruiser. About 45 miles were done offroad, almost entirely on the Valsetz Route on the second day of our trip.
I'm going to break things down in chronological order, because that's what my brain wants me to do.
Day One
Our trip started on Valentine's Day. We hit the road early and did the long drive to Grants Pass ("Pants Grass") which requires something like six and a half hours behind the wheel to cover the 430+ miles. We made a restroom stop a few hours into the drive, but then continued until we reached our lunch stop at the Cornerstone Cafe in Dunsmuir around 1pm.
From there we continued north, pausing for our traditional photo stop by the Weed airport, with Mt. Shasta looming in the background. We crossed into Oregon (via a snow-less Siskiyou Pass) where we made a couple of first-time stops in Medford. The first was at REI Medford to exchange some California REI decals for the Oregon version.
Our second stop was more interesting. I'd loaded my GPS with interesting waypoints, both new and old, and one was the location for Rogue Creamery. I'd enjoyed their smoky bleu cheese when I tried it on a previous visit, and their shop in Medford looked like a nice place to visit. Better yet, they shared their location with not only a vineyard's wine tasting room, but there was also an artisinal chocolate maker there to complete the Tasty Trifecta.
This turned out to be a popular stop, particularly for the Lillie Belle Farms chocolate, which was superb. The girls were pleased when I told them that they could pick out their own Valentine's Day chocolate here, in lieu of receiving some more generic product from me. Allison chose a bar of blueberry white chocolate, while Carrie selected an assortment of the many options on offer. I also got myself a single cherry with brandy and marzipan chocolate, which was one of the most delicious chocolates to ever cross my taste buds, wow.
From there, it was a short drive up to our hotel in Grants Pass, where we ate at our usual dinner place before turning in for the night.
Day Two
It was a cold morning with wispy clouds swirling among the local hillsides, which looked a little more like the Oregon we were used to! We made our traditional breakfast stop at the Train Deport, filled up the tanks on the way out of town, and returned to the northbound I-5 slog.
I received a restroom stop request not long after (of course) and looking at my GPS, I noticed one of my waypoints was nearby: Cabella's. I'd never been inside one of their stores and knew that Allison was a big fan of the Bass Pro Shop in California, so it seemed like a good excuse to check it out. That's how our "quick restroom break" ended up being 45 minutes long. The place was huge and there was much to see, although in the end I left with just a single Henley shirt that was on sale for half price.
We continued on I-5 until we were nearly at Salem, when we exited and began my Valsetz Route to the coast. This was a fun drive and mini-adventure, and was one of the highlights of the trip for me. I've already detailed it in my previous blog post so I won't repeat the details here.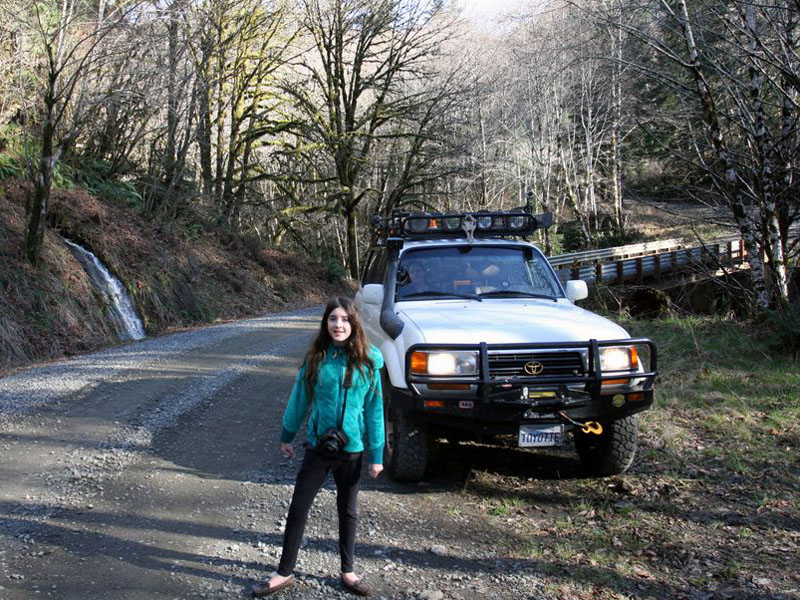 When we reached the coast, we made best speed up to the grandparent's place as we were all itching to get there. It was great to see them again and we settled in for the night.
Day Three and Four
Day Three was a recovery day, spent mainly puttering around the house and enjoying time with family. The coastal weather was clear and warm for a change too. A group of local deer invaded the backyard and Allison tossed them apple slices from the deck.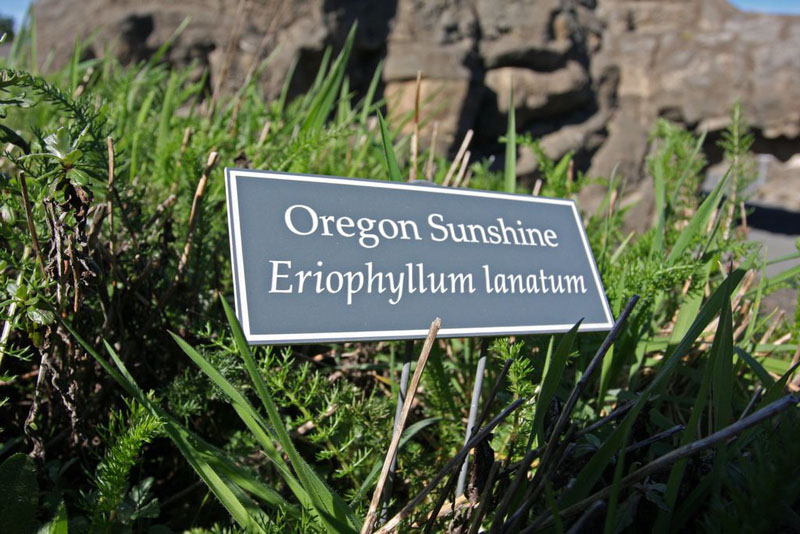 On Day Four we took a leisurely drive south to Newport to visit the Oregon Coast Aquarium, the lighthouses and the old historic district. We'd been to all of these locations at least twice before, but we're always happy  to see them again.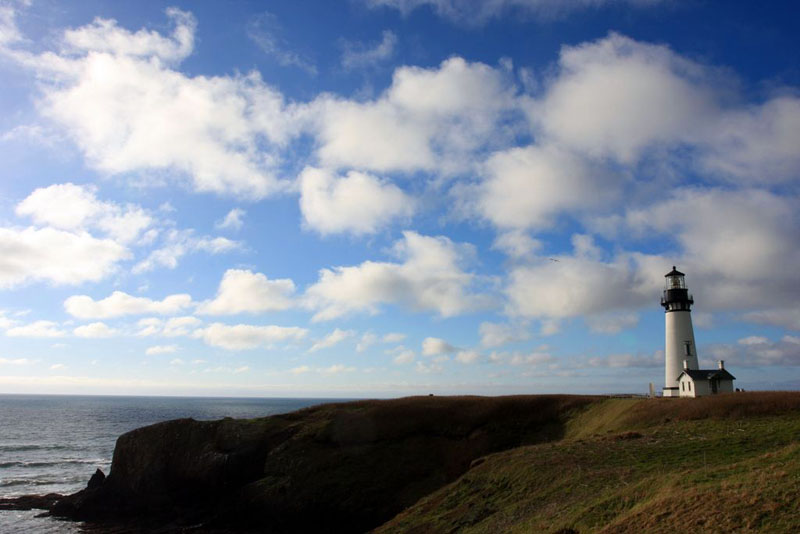 Day Five and Six
These days were also spent mainly around home, but we did get out for a little local exploration on both days.
On Day Five my father-in-law and I spent some time tearing apart the external GPS puck connection to the APRS system in the Land Cruiser, trying to debug what had gone wrong with it. After much testing, the verdict of "dead GPS puck" was returned.
While Allison spent time with the grandparents, Carrie and I went out in search of the Drift Creek trailhead, something I'd wanted to investigate for some time. Mission accomplished and more pretty backroads explored, we returned to base and we all went out to the Pelican Pub for dinner.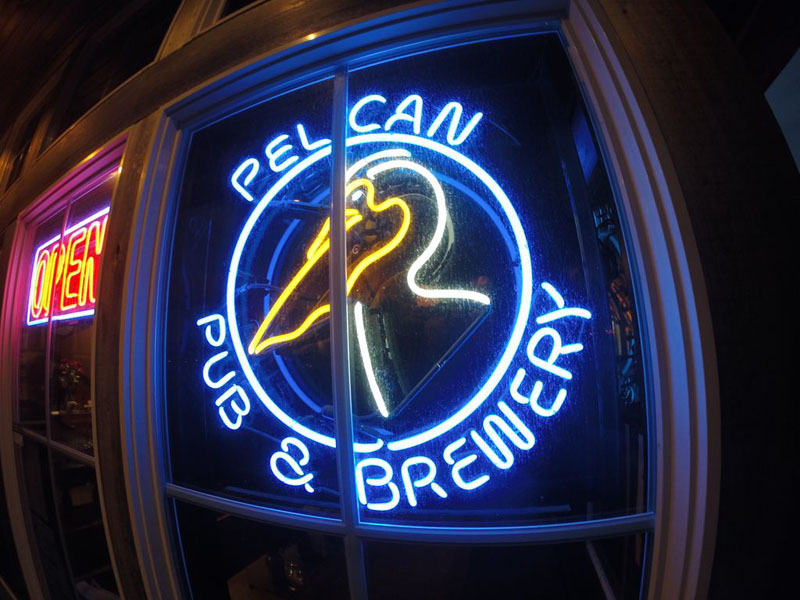 The next day we had a longer exploratory drive to the tiny town of Siletz and the Siletz River at one of the exit points from the Siuslaw NF. Time – and weekday closure to public traffic – prevented us from exploring the NF roads much, but again we picked up some key data for future visits. We also discovered a very cool old bridge over the Siletz.
That night we all dined out at Tidal Raves, which has good food and one of the best locations possible, right on a Pacific Ocean cove.
Day Seven
This day was spent at Lisa's cabin visiting with more family, as well as Lisa's dogs and her donkey, Whiskers. It's a two-hour drive each way to get there but it was worth it to see everyone. We had lunch at a nearby restaurant that had only recently re-opened after being remodeled. A fire had closed it a few years before. The food was good except for some comically over-salting of the french fries, which were quite the sensation.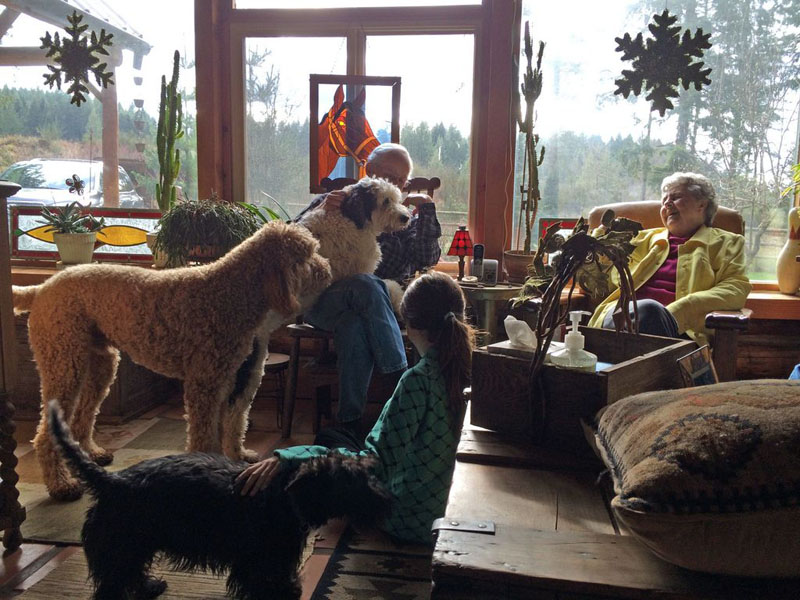 It was a good visit, but too short as always. Allison had a blast seeing everyone and playing with the animals, and we got to see the major remodeling Lisa had done to the upstairs area, which looked great. Allison was ready to move in.
Day Eight and Nine – Trip Conclusion
Day Eight brought another sad parting, as well as another long drive. We hit the road at 10am and made our way to Grants Pass, stopping at Ninkasi Brewery for lunch, then at the Upper Umpqua fish ladder and a small covered bridge in Myrtle Creek that we'd not seen before. Then it was the usual Grants Pass Drill: hotel, dinner at Wild River Brewing, breakfast at the Train Depot, gas up at Fred Meyers. I did also visit a thrift store with Allison who was hoping to find some rustic decoration of some sort, but we struck out. We did find a random geocache nearby, so at least we found one while in Oregon.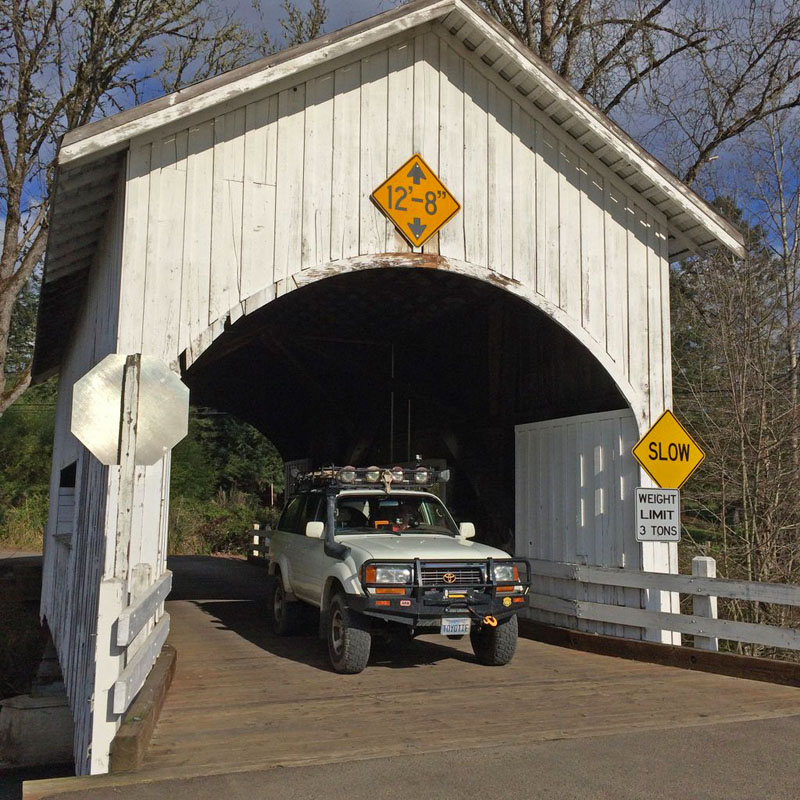 Day Nine brought another painfully long drive to get home. We'd tried several lunch places in Redding on prior trips, but none were anything we'd want to visit again. This time we stopped in Red Bluff, which turned out to be a better option, with a nice older downtown area and OK food. I had the biggest Cobb salad I've ever seen.
From there it was a looooong drive home, where we pulled into the driveway with just a little daylight still left. We dragged in the key luggage and gear and crashed after an improvised dinner. We all had that mixed feeling that it was nice to be home again (and in our own beds) but bummed that the trip had ended. And we all had work or school early the next morning.
We've never had a bad Oregon road trip, even though there have been some challenges over the years: long drives most every day on some trips, huge weather-induced detours, stomach bugs and food poisoning. No matter what though, we always enjoy the trip, the company, and the beautiful state.
That wraps up my trip report… Except for the obligatory Trip Photo Gallery, of course. (There was also this trip video, if you missed it.)
March 12th, 2015 at 10:23 pm
3 Responses to "Oregon 2015 Road Trip and Photo Gallery"
Brook Yancey Says:


Anyone that visits Oregon needs to visit central oregon. It's truly gods country. Towns like Bend, Redmond, Sunriver and crater lake, smith rock, Mt. Bachelor . This part of the state gets little attention but it is to die for. Better weather and amazing sights. You won't be sorry!

March 13th, 2015 at 2:30 am
David Says:


Brrok, we did a road trip through NE California and into Oregon several years ago, including a visit to Crater Lake which was just magnificent! I'd love to explore the area more. On our annual trips though, the priority is seeing family, so that limits our options as far as time and distance. We do what we can…. Thanks for the input!

March 13th, 2015 at 3:06 am
Snuva Says:


It sounds like a lovely trip. I loved seeing the photos as they popped up on Twitter, so it's lovely reliving it with your trip report. Those look like some mighty fine dogs! I would love to get to know them – and CHERRY WITH BRANDY AND MARIZIPAN CHOCOLATE?! Are you trying to get me to move back to the US?! (It will never happen.)

March 16th, 2015 at 7:25 am
Leave a Reply