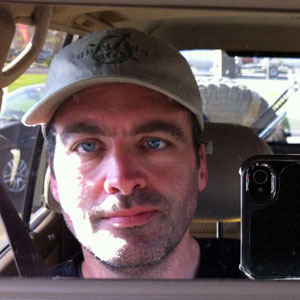 Hi. My name is Dave. I started this site, originally at broadsword.com, back in 1996. It has evolved a great deal, and in 2014 moved here to BRnav.com. It revolves around my interests of offroading, overlanding, camping, backpacking, hiking, and exploration. Thankfully, my family is pretty tolerant of being dragged along on adventures!
Professionally I've worked as a webmaster for several groundbreaking websites at IBM, winning an Software Group division major award for Technical Leadership Excellence; as the QA Performance Lab manager at ShoreTel; as a build and support engineer at Taligent; and as a lead navigation instructor for the REI Outdoor School. Currently I'm doing some contract work with AFL Global, while looking for a new full-time gig.
I have a lot of side interests, including ham radio, homebrewing, gaming, photography, Formula 1, geocaching, and more.
I've been a volunteer with a small local Search & Rescue team for about 20 years, so I've been certified in First Aid, CPR for the Professional Rescuer, First Responder, AED, Oxygen, and Wilderness First Aid. I've also completed several FEMA courses.
I obtained my FCC ham radio Technician class license as KE6QKZ in 1995, thanks to the ham radio club at Stanford University. In early 2007 I passed the General exam test. I passed the final test shortly after that and upgraded to an Extra class license and the N6XE callsign.
I enjoy hiking and backpacking when I can. Along those lines, my Henry Coe Backcountry Weekend reference page includes distances, times, and coordinates based on several years of Backcountry Weekends and published sources. Also included are GPS track logs in GPX format and AnalyzeTrack summaries.
I hope you enjoy my site. It's fun for me.
You can email me at dave@ this domain. You can also find me on various social media sites via the links on the site homepage.
Backroad Navigator