Front Speaker Upgrade (9 images)
Click a picture to see a larger view.

---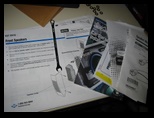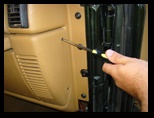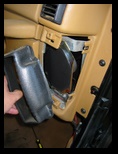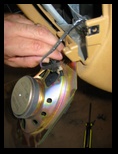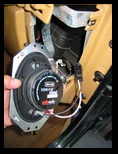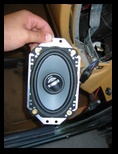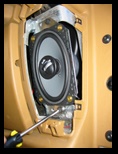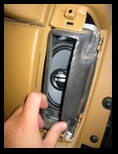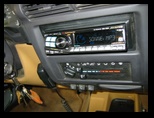 I decided to try and document each step of this simple task, in an attempt to be helpful. :) I ordered a pair of Polk Audio speakers from Crutchfield because they have excellent customer service and they include wiring adapters, speaker mounting plate adapters, and thorough instructions.
I have now replaced all four of the stereo speakers. The stock radio/tape player was replaced with a factory radio/CD, and then that was replaced by an Alpine CDA-7894 AM/FM/CD/MP3 receiver. This setup is vastly superior to the stock configuration and all of the components combined cost less than a factory Jeep CD player alone would cost from a dealer.
Backroad Navigator