Front Speaker Upgrade -- img_0895.jpg
First | Previous Picture | Next Picture | Last | Thumbnails

---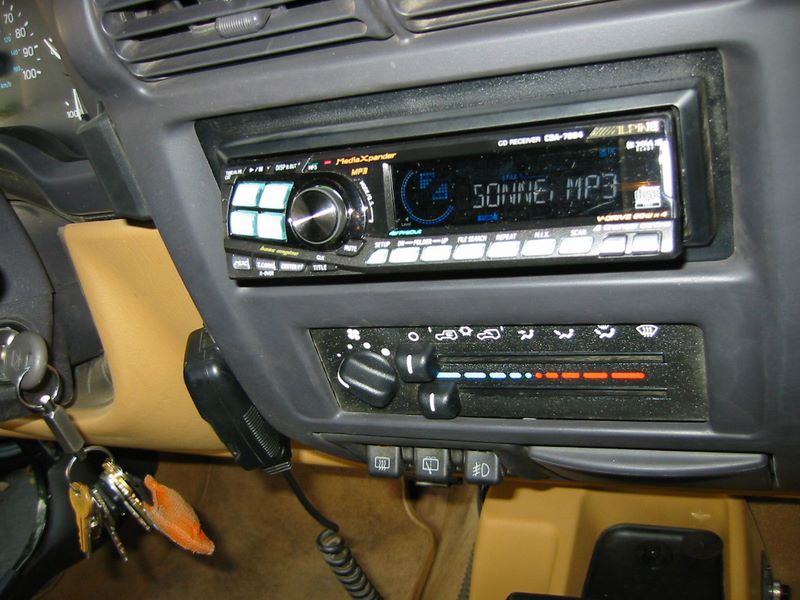 This is an image of my radio/CD/MP3 player, also purchased from Crutchfield who again supplied the appropriate adapters and the surround plate to cover up the Chrysler-spec "din and a half" opening. I also installed this myself, but it did require soldering and since this is a high-power unit you need to run 10 gauge wires directly to the battery.
This player is very nice. It's powerful, easy to read, it has a real volume dial (I don't like up/down buttons for volume), a detachable motorized faceplate with multiple angle settings, XM ready, it looks good, etc., etc. It's pretty skip-resistant, even offroad. For me, the ability to play my own MP3 compilations is a must.
Over the years the only downside is that the faceplate is now very finicky to remove. I leave it on so no big deal there. Also, a little of that offroad dust has penetrated underneath the clear display, so I can see it but can't remove it. It doesn't cause any real problems but it's a little annoying.
In the end, I'd say that swapping in these new front speakers only made a relatively small improvement when compared to the soundbar speaker upgrade.